The Church was founded in 1896, when the neighborhood was grassy pasture. The earliest populations was rooted in heavy migration of Jewish people who came out of a culture of oppression and persecutions in Russia, Bohemia and Poland. Southern Boulevard and Westchester Avenue were studded with kosher butchers and other stores that met their special needs. There were hundreds of small synagogues; one was even located across from the rectory in a small apartment.

Around the same time, the Irish began to move into this part of the Bronx. The Church was built to meet their needs. The St. John Chrysostom School was built in 1914, less than two decades after the Church and flourished with enrollment number that topped a thousand by the 1940's. These early Irish families valued the Church and wanted education for their children, something that was denied them in Ireland.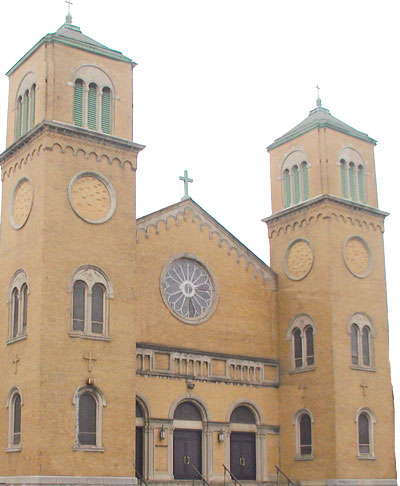 In the 1950's, Hispanic populations from Puerto Rico, Dominican Republic and African Americans moved into aged housing in the community.

During the 1970's and 80's, Hoe Avenue & 167th Street was considered part of the "Fort Apache" section of the South Bronx. Throughout the tumultuous riots, the buildings surrounding St. John's burned and violence was at an all time high. St. John's however, stood strong and became a safe haven for children to come to. It was often referred to as "Little House on the Prairie".